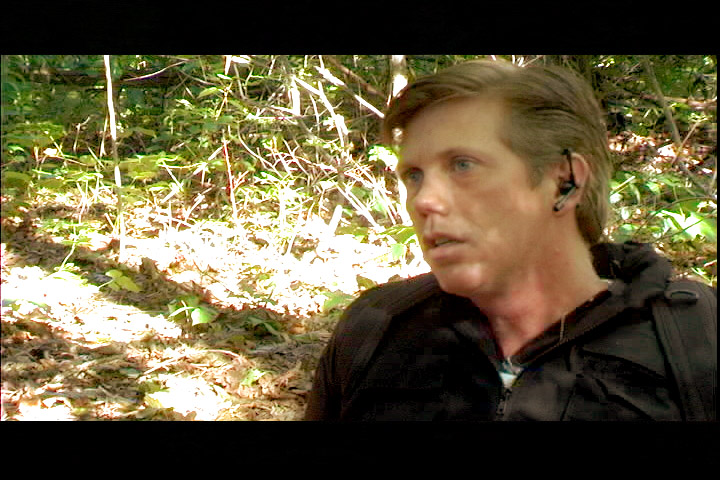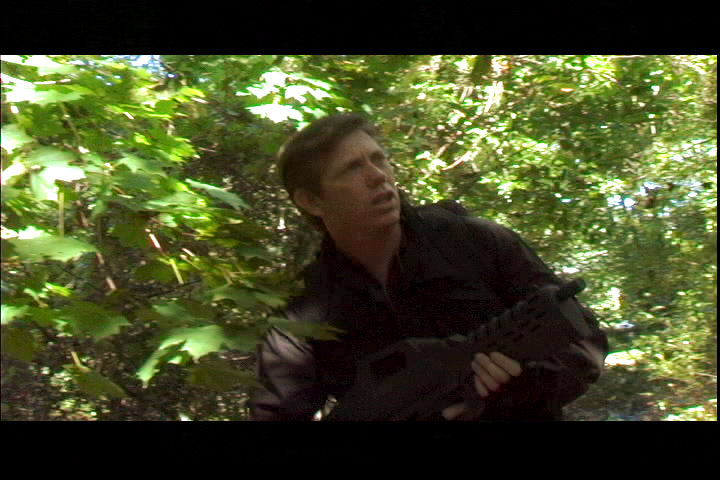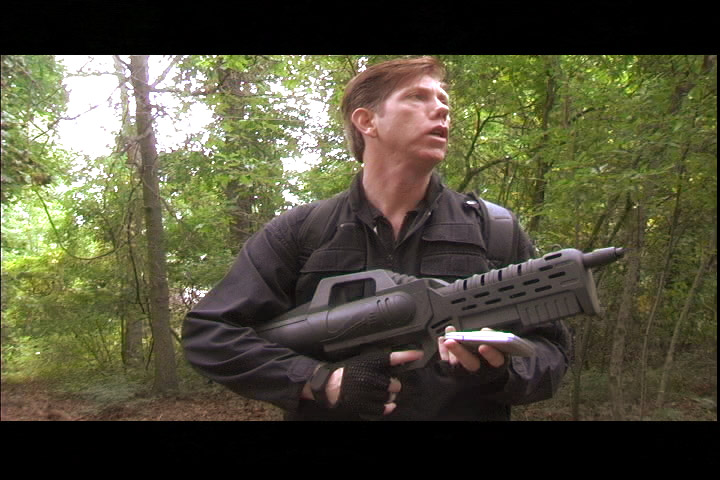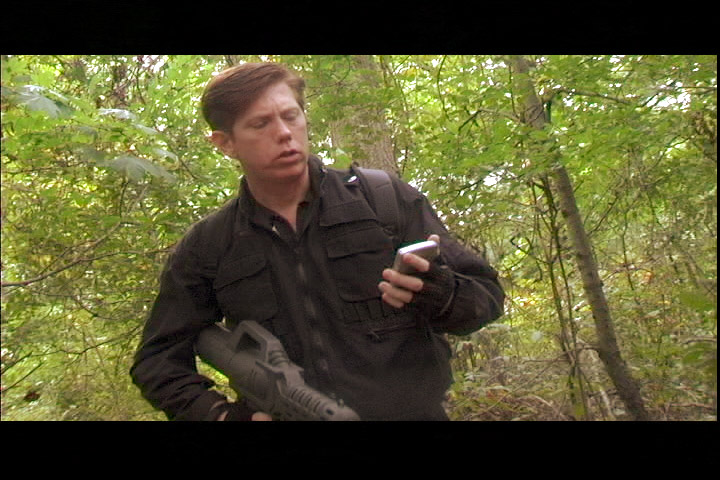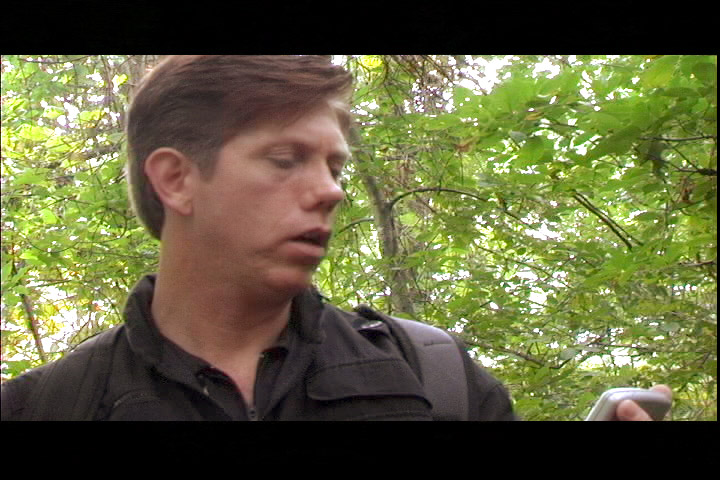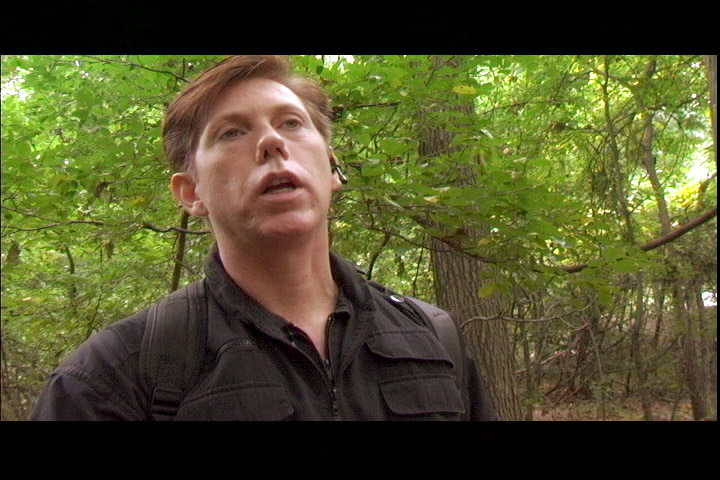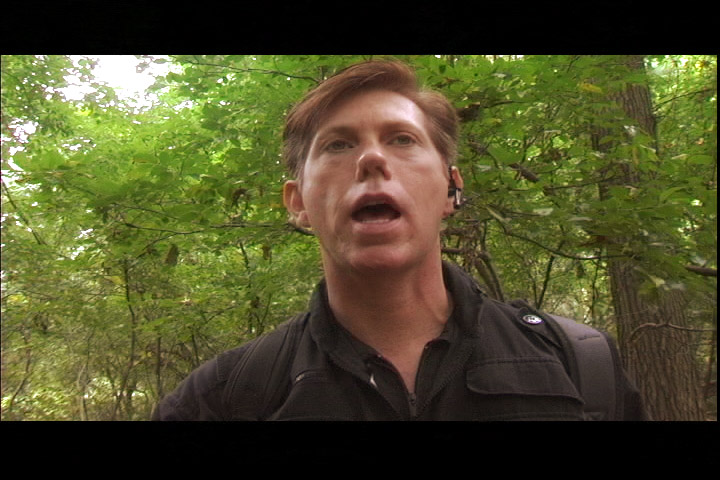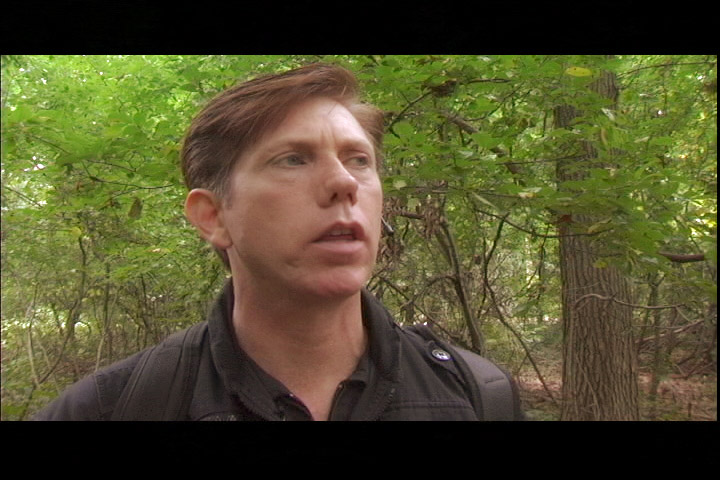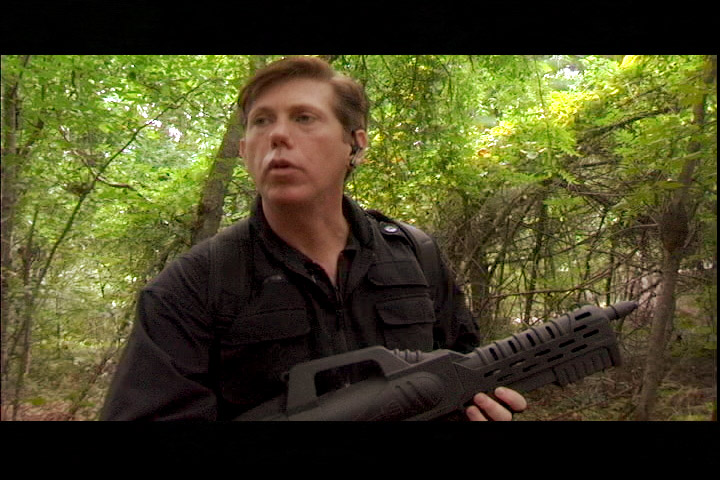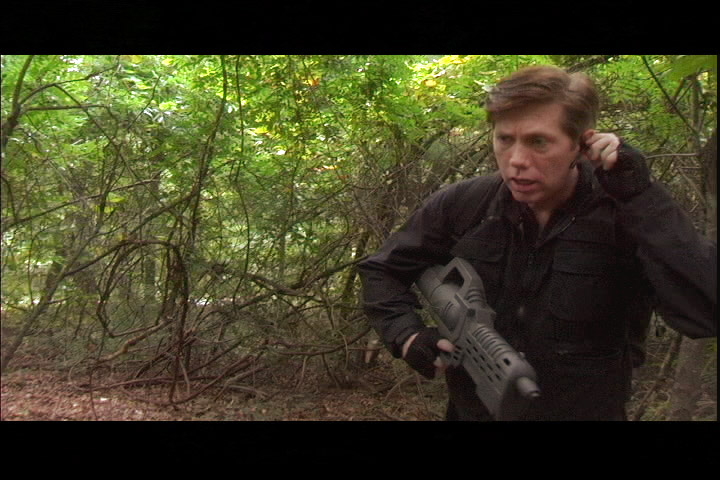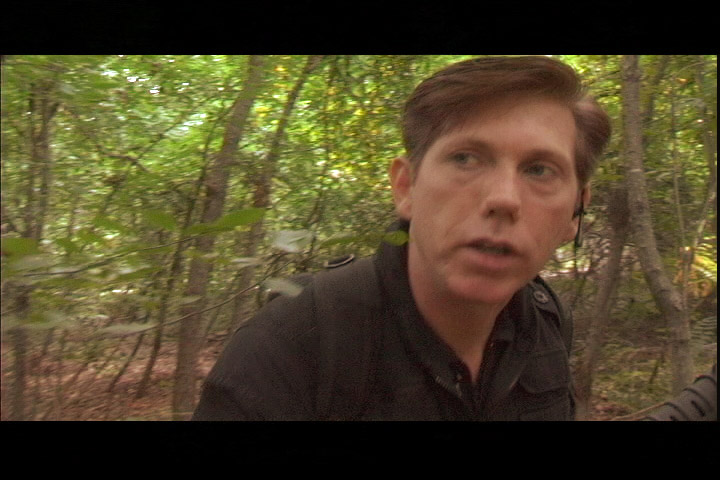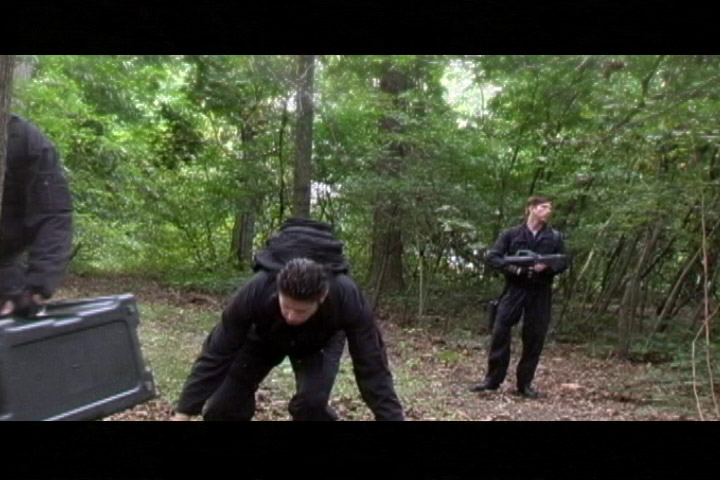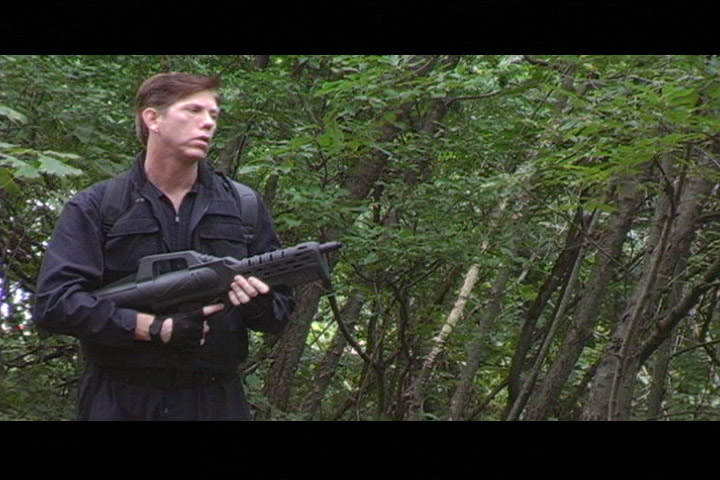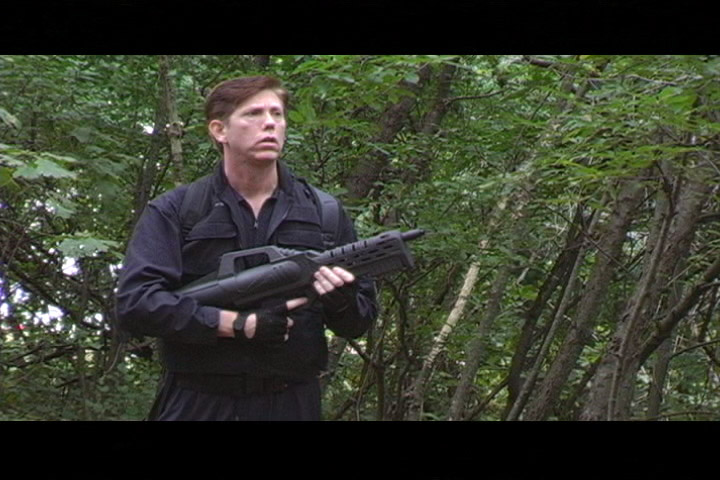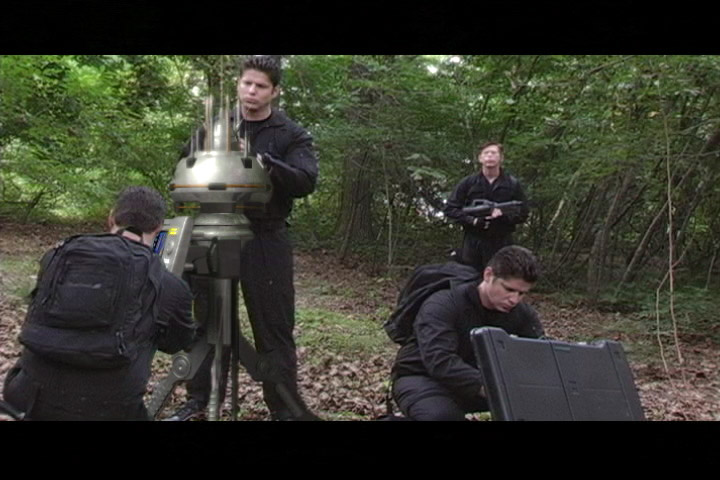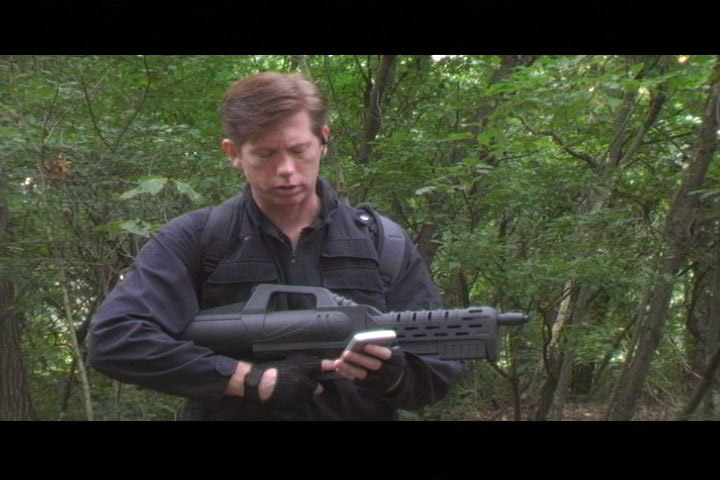 FBI DATA OPERATIONS CENTER
I wouund up recently building this to replace the Newport NOC as the background for the conference room scene.
You'll notice the Newport matching doorways in some shots.
This isn't lit properly yet. There's only 1 light in the middle of the room to show it all now.
Once I light for real, with individual spotlights over the workstations, it will look more real.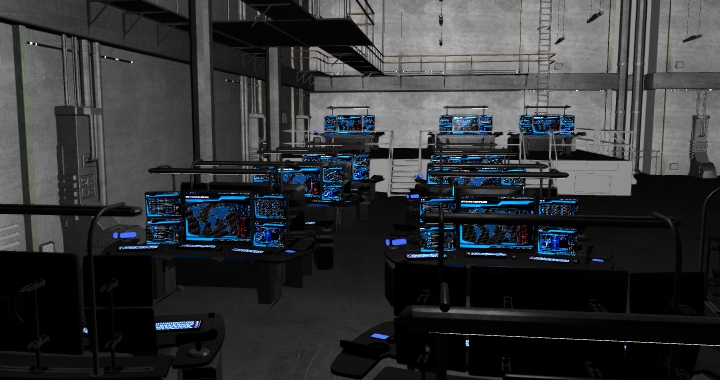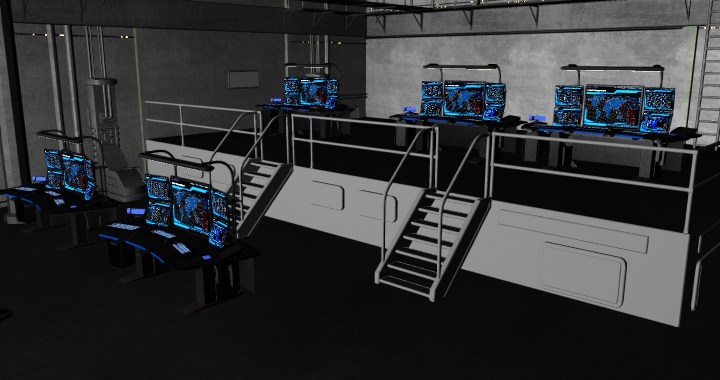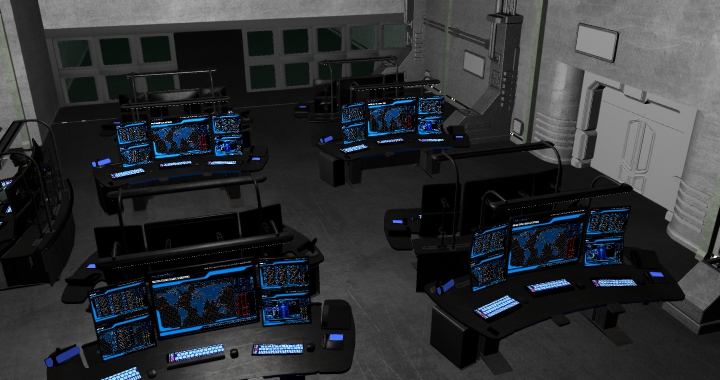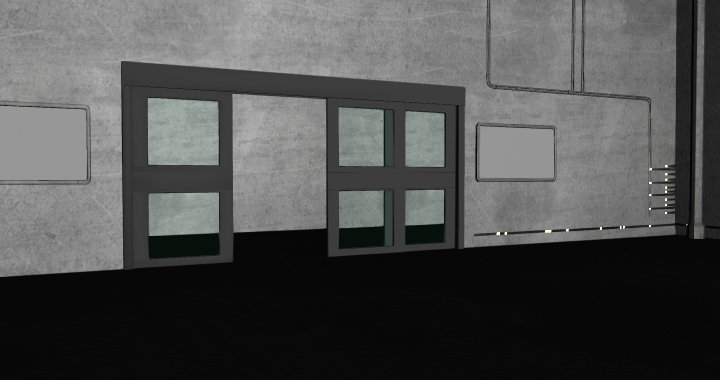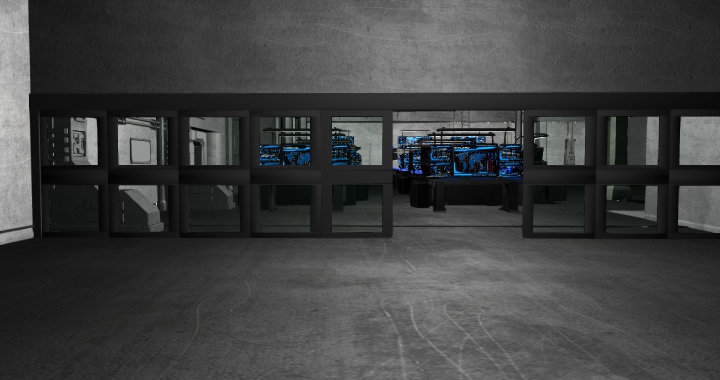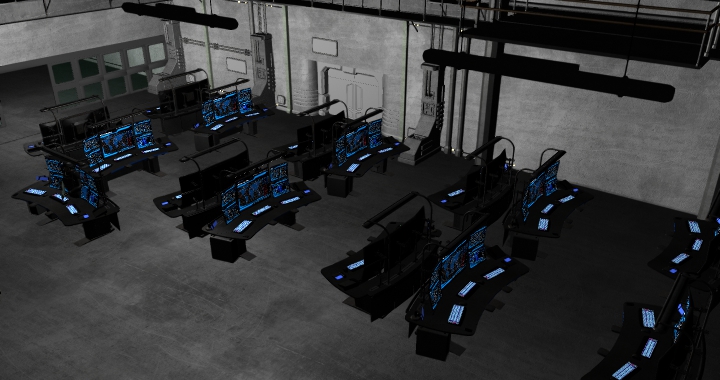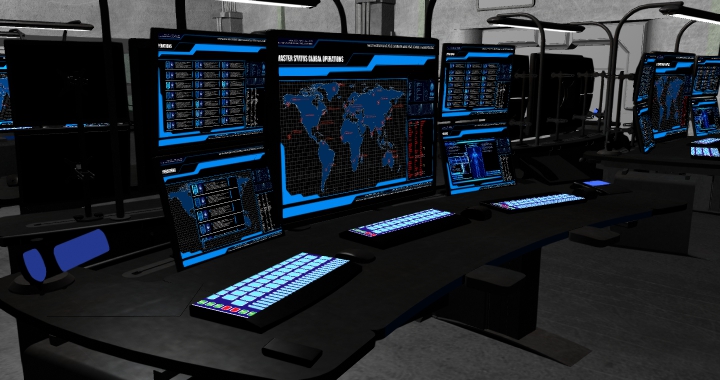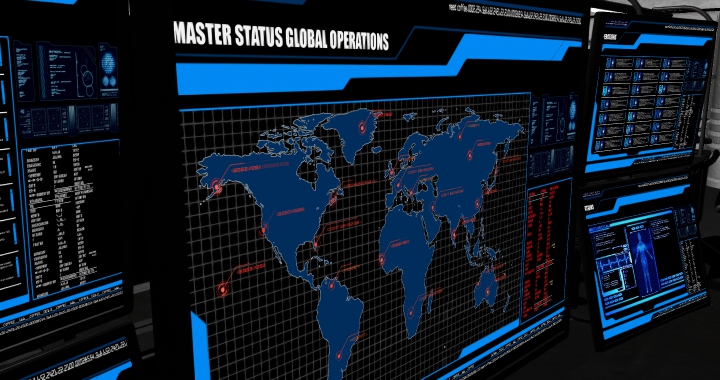 FBI CLONE LAB
Same deal here, partial lighting, still painting pieces, have to add the TV screens to the pink and blue squares.
The hover cycle is parked for scale.